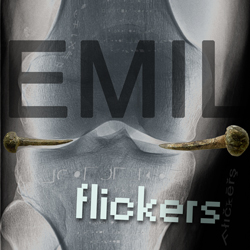 Emil - Flickers 2013
This set of tracks is entirely created of non musical sounds (with the exception of the guitar) like electrical noises, pieces of metal, sound of thunderstorm etc. which ware heavily altered to sound like musical instruments. The harmony structure of all tunes is experimental. Some parts are influenced from Bulgarian folklore and other from movie soundtracks.
All tracks are composed, performed, recorded, mixed, mastered and produced by Emil Iliev for "Emil Studio". The album is also mixed in 5.1 surround sound. To receive a copy of 5.1 DTS mix, please contact Emil.