Emil Studio in established in 1994 as a home/project studio. Throughout the years it has grown up in a highly professional studio with capabilities and resources for music recording, mixing, mastering and post production in stereo and surround sound.

The studio provides for musicians, songwriters and producers a comfortable and friendly great sounding 2 room environment: studio (6m/4.5m) and control room (3m/3.5m) for recording and mixing of up to 7.1 channels of 32bit/192khz resolution sound.

The studio is owned and managed by Emil Iliev who has more than 30 years experience in the music industry as a musician, songwriter, sound engineer and producer.
Over the years at the studio have been produced more than 2300 radio spots and TV commercials, many movie soundtracks, sound design for animation movies, jingles and sweepers for radio and TV shows, hundreds of music tracks and muchmore.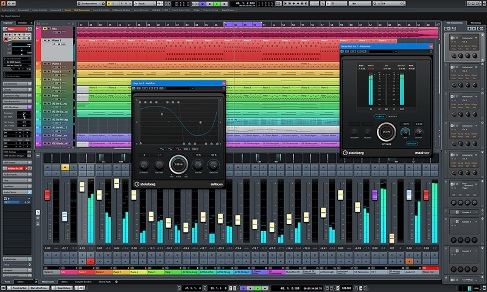 Cubase Pro – Advanced Music Production System
Cubase Pro represents the absolute cutting edge in digital audio workstations. Cubase is features a great tools for working in any music and sound production.
Cubase Pro features stunning innovations and additional enhancements that boost productivity and performance.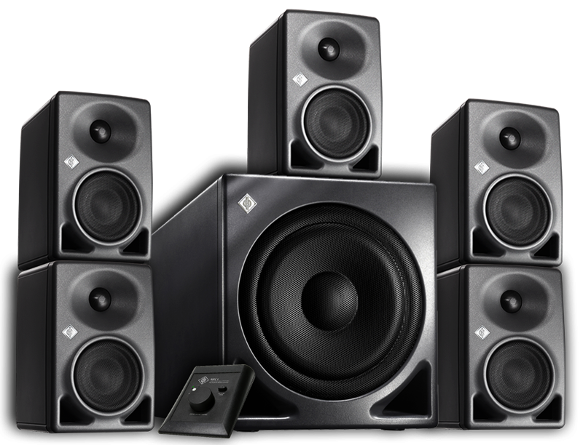 RME Fireface 800
FireWire 800 Audio/MIDI Interface with 56 channel 24-Bit/192kHz Audio, ADAT and S/PDIF I/O 119dBA Dynamic Range.

M-Audio Code 61 MIDI Controller
The Code Series Controller offers the highest professional level of performance control and keybed feel, combined with an unusually comprehensive set of features.
61 Full size Touch-sensitive with aftertouch keys, Fully assignable X / Y pads for HID control, 16 Fully assignable touch-sensitive trigger pads, 9 Assignable faders and buttons, Mackie / HUI transport control and more.

Lexicon MPX-500
The MPX 500 is a true stereo dual-channel procesor with 24-bit internal processing, 20-bit A/DD/A and S/PDIF digital output.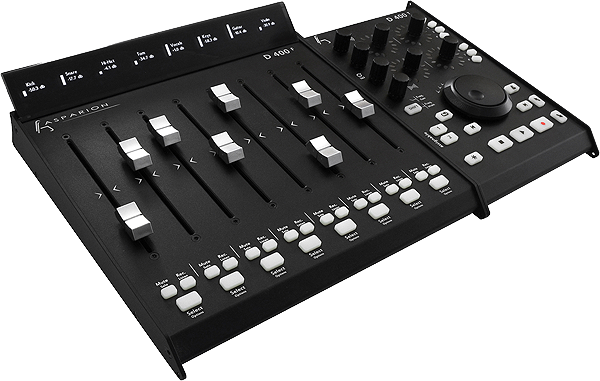 Asparion D400 DAW controller - all-purpose state-of-the-art DAW controller for music production. Compact designed for maximum flexibility for any configuration.
8 (up to 64) touch-sensitive 100mm ALPS motor faders with a 12bit resolution
45 programmable LED push buttons
8 endless rotary encoders with snap
dedicated transport control with jog wheel and shuttl
Behringer BCF2000 USB/MIDI Controller
8 ultra-precise 100-mm motorized faders.
4 groups with 8 dual-mode, high-resolution push-turn encoders with 15-element LED indicator.
16 + 4 illuminated buttons freely assignable to all types of MIDI.
1 multi-function foot switch and 1 foot controller connectors.
1 MIDI In plus 2 MIDI Outs, usable as an additional USB to MIDI interface.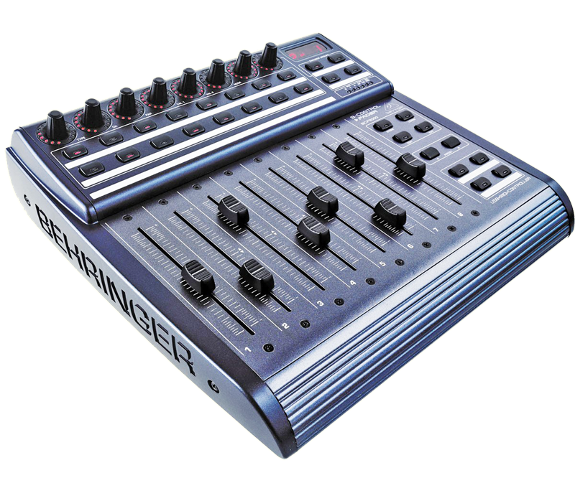 MOTU MIDI Express XT USB
Cross-platform 8-in 8-out MIDI interface (for 128-channel operation)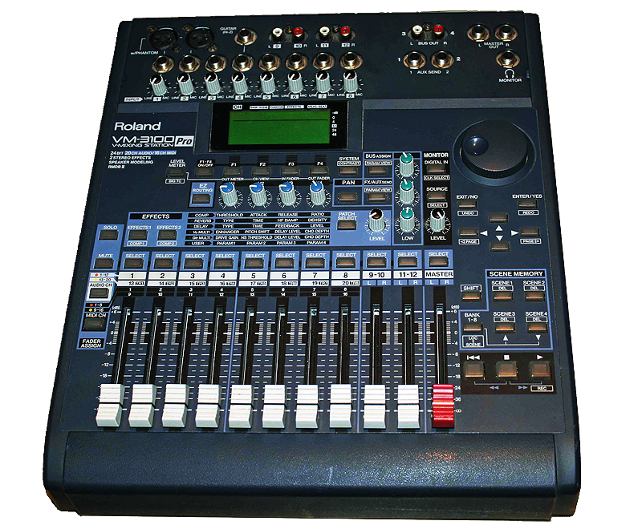 Roland VM 3100 pro
Compact digital mixer two high-quality onboard stereo effects processors 20-channel/8-bus design, MIDI in/out, full 24-bit resolution, Roland RPC-1 RBUS to PCI Card 8in/8out up to 24/96.
Boss CS-3
CS-3 Compression Sustainer pedal compresses louder signals while boosting lower signals, providing smooth sustain without degrading the original sound.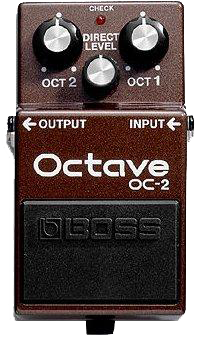 Boss OC-2
The OC-2 Octave pedal adding two additional tones--one and two octaves below the original note. Each tone has a separate volume control and plays back with outstanding clarity.
Boss OD-3
The OD-1 is by now legendary. The OD-1 features an asymmetric circuit where the positive and negative halves of the waveform isn't distorted equally. The sound is therefore still close to the original even though distortion have been added.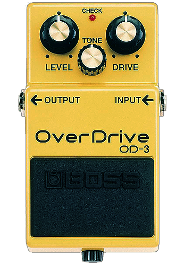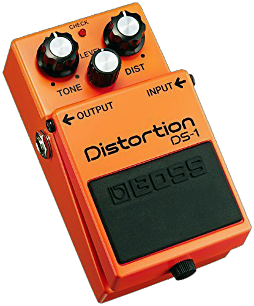 Boss DS-1
The classic DS-1 Distortion pedal provides a harder distortion effect for guitar and keyboard sounds. Instead of toneless, fuzzy distortion, the DS-1 faithfully reproduces all the subtle nuances of playing dynamics--at any volume.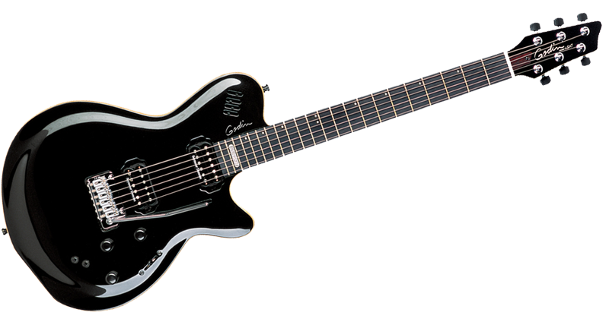 The unprecedented power of this instrument comes from its combination of electric, acoustic guitar sounds, fast guitar synth tracking and tremolo system.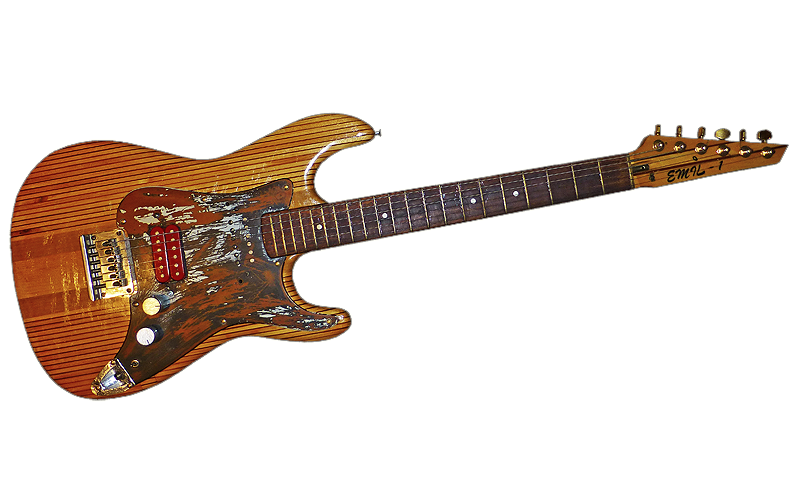 Custom el. guitar with integrated piezo acoustic element.
Custum acoustic classic guitar (nylon strings)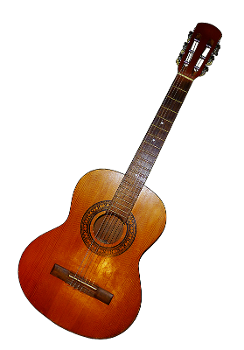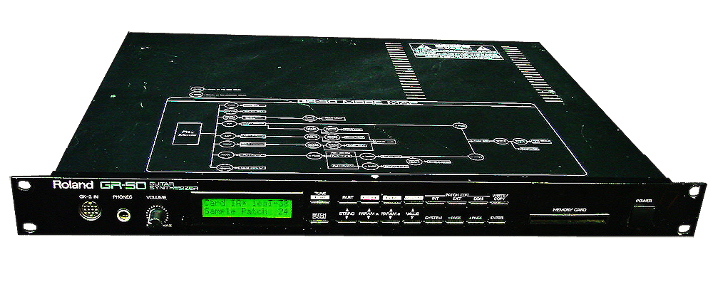 Roland GR-50 Guitar Synthesizer
Roland GR-50 is a legendary 3 part multitimbral guitar synth. It is a stand alone MIDI sound module able to play 2 synthesizer parts and 1 rhythm part. The sound library is expandable with a memory card.
Custom guitar / guitar synth (Roland GK-2a Guitar Synthesizer Driver) and tremolo system. This instrument is incredibly versatile as it can work as passive or active electronics. Piezo acoustic element is also Integrated in the instrument and it can be combined with the regular el. guitar in a hundreds of combinations.
AKG P420 - Large diaphragm condenser microphone with switchable pattern cardioid, omnidirectional, figure 8.

Audio-Technica AT873R - Hyper-cardioid Condenser Handheld Microphone with frequency response 70 - 20000 Hz.

Behringer C-2 Condenser Microphone - Behringer C-2 Studio Condenser Microphone Matched Pair 2 professional true condenser microphones for studio recording and live applications.

Shure SM58 - Unidirectional (cardioid) dynamic vocal microphone.

Sony FBM7 - Sony FBM7 Pro Unidirectional Dynamic Microphone with frequency response 50 - 13000 Hz.

Shure 819 - Half-cardioid (Unidirectional) Condenser mic with Freq Response
60 - 20,000 Hz.